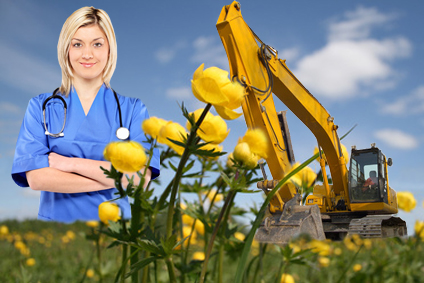 Seeking Employment
Changing jobs or moving on in your career can be exciting and stressful. Our aim at PAM recruitment is to facilitate your career progression in a supportive and professionalmanner.
ccupational ealth Jobs Occupational Health Jobs Occupational health jobs Occupational Health Jobs, OH occupational health jobs, occupational health jobs, OH jobs, OH jobs, OH jobs, OH jobs, OH vacancies, oh vacancies, OH Positions, oh positions, occupational health
All our consultants have significant experience in the markets in which they operate and you will always have access to professionals who fully understand your discipline, business sector and operating level. If you have experience in Occupational Health and/or Wellbeing, we would love to talk to you.
Also if you do not have experience within Occupational Health/Wellbeing but have transferrable skills, from carrying out similar type assessments, please contact one of our recruitment consultants who will be happy to discuss with you many of our trainee roles.
oh jobs, oh jobs, oh jobs, occupational health jobs, occupational health jobs, occupational "Consultants that listen and deliver on their promises"
oh jobs, oh jobs, oh jobs, occupational health jobs, occupational health jobs, occupationa
We are absolutely committed to finding you the right job and invest the time in getting to know you and your career objectives.
We can offer you:
› A wide range of vacancies, nationwide, across all sectors.
› Well established connections in your profession and across your sector
› Honest advice and feedback at every stage of the recruitment process.
› Complete confidentiality. We take a proactive approach to finding you the right opportunity but our policy is to only approach companies with your prior agreement
› A full client and job briefing prior to attending interview
› Support with CV development and approach to your interviews
› Salary and offer advice
Looking for a new position? Call us on 0845 643 6543 or email us at recruitment@pam-recruitment.co.uk and one of our specialist consultants will contact you immediately.
occupational health Jobs Occupational Health Jobs Occupational health jobs Occupational Health Jobs, OH Jobs, occupational health jobs, occupational health jobs, OH jobs, OH jobs, OH jobs, OH jobs, OH vacancies, oh vacancies, OH Positions, oh positions, occupational health advisor, oh advisor, advisor in oh, advisor in occupational health, oh adviser, occupational health adviser, occupational health physician, oh physician, occupational health nurse, oh nurse, occupational health, OH, Occupational Health